Why You Should Not List A Home For Sale By Owner
There is something tempting about listing your house For Sale By Owner (FSBO). After all, it's the American Way, to do it yourself. As an entrepreneur, I totally understand. I try to do as much myself as possible to save on costs. And real estate commissions? Who needs those when you can sell it yourself?
However, before jumping in to the real estate professional side and trying to sell your house yourself, there are five things you should consider.
1. There are too Many People to Negotiate With
First, you will have the buyers, which I will talk more about in reason #2. But even after you have negotiated a price with a buyer, you have title companies, inspection companies, appraisers, loan officers and potentially others like contractors. What happens if the home doesn't appraise to value? How do you handle that negotiation? What about if the home has items on the inspection that need to be repaired and the buyer wants to walk away from the deal now?
Are these all items that you could handle? Sure. I am not going to try and convince you that being a real estate professional is rocket science here. However, there is something to be said about having a professional that negotiates and understands these issues and deals with them on a daily basis vs. someone who might only do it a few times in their life. I am perfectly capable of changing my own oil, brakes and even my spark plugs. But my auto mechanic is a whole lot faster at it and I know it is done right when he does it.
2. Exposure to Prospective Purchasers
This is exactly what you want, right? However, as most people will be able to tell you that have already tried to sell their home FSBO, there are a ton of tire kickers out there. There are a number of programs out there that teach would be investors how to approach Craigslist ads with lease to own, rent to own, owner financing options. If you are open to those, great. But if you just want a qualified and pre-approved finance buyer, guess what? They already have an agent.
Also, when you have an agent, you just get to work with them. You don't have all the buyer's agents and the tire kickers to deal with. One recent listing I had received four qualified offers in 24 hours. My sellers and I were able to review, negotiate and come up with a strategy to sell their home for the most profit and to the best buyer on one phone call that took 15 minutes. It was my job to handle the other 15 phone calls and texts between the other agents to come up with our final offer. Meanwhile, my sellers went and enjoyed a move at Village Cinema. They came out of the theater at the end of the movie to a text that told them they had a firm and final offer and their house was in escrow.
3. Results Come From the Internet
Over 90% of all buyers start shopping for a home and over half first find their home on the internet. This compared to just 21% that find it in a newspaper and only 1% that find it from a yard sign. Contrary to popular belief, Craigslist is NOT the number one internet site to list your home. Bottom line is, you need a true internet strategy to list your home. Sure, there are free options like Zillow and Craigslist. But, if you research the homes on Zillow, over 70% of the FSBO listings are either taken off the market, already sold or now listed with an agent. Zillow doesn't manage those listings, so they could be over a year old and nobody knows. How many does a buyer have to go through to decide that is a waste of time? Craigslist has so much fraud that most buyers I know have decided to not even bother with looking on it.
The solution? A dedicated, professional internet strategy that can generate leads, follow up with potential buyers and get interest in your home. Only a professional real estate agent can offer this and even then, only a handful of dedicated agents that have invested in a strong internet marketing platform truly knows how to make this work to their advantage.
4. Selling For Sale By Owner has Become Much More Difficult
As mentioned in #3, the internet is the way to go for the majority of buyers. Simply putting a sign you bought at Home Depot in your yard will not generate the kind of interest you are looking for anymore.
5. You Net More Money When Using an Agent
This may seem contrary to popular belief and of course, it is the #1 reason that homeowners elect to sell on their own. But, in reality, selling with a real estate professional most often nets you more money. One reason is because buyers looking for a FSBO are bargain hunters. They are looking for a good deal and will haggle even more than normal with you because they know you a
re saving the commission.
The other reason, and this depends on the real estate professional, is that a home prepared to sell correctly, with scientific staging, professional photos and a Certified Pre-Owned Home package will result in a higher offer. This has been proven time and time again and detailed in my book, The Warren Buffett Aproach To Sell Real Estate: How you can avoid real estate greed and bank up to an additional $30,000 in profit when selling your home.
Would you like a free copy of the book? Just click here and I will send you a hard copy of my book via first class mail.
ABOUT THE AUTHOR: Steven Young
In addition to operating Meridian Advice Givers, where he seeks out and interviews Meridian's brightest minds. Business owners. Entrepreneurs and community leaders. Steven operates a successful real estate business where he shows homeowners how to extract up to $30,000 or more of additional profit, through what he calls "The Warren Buffett Approach To Sell Real Estate," the title of his latest book. Steven is also a leader in the Meridian business community, and co-founded ENG Meridian chapter (Entrepreneurs Networking Group™)  — an exclusive group of ambitious business owners, sales professionals and entrepreneurs, focused on three pillars of impact: Philanthropy. Business. And Growth.

To connect with Steven directly regarding "The Warren Buffett Approach to Sell Real Estate", the Teacher Only Program™, Bicycles for Humanity or other matters, including; ENG: Entrepreneurs Networking Group™—an exclusive group for ambitious entrepreneurs he helped co-found—email is preferred, and yes, Steven answers every email personally in 24-48 hours: Steven@FreeBooksforCharities.com. His direct phone is typically reserved for clients of his real estate business, group members of ENG: Meridian branch, and to the local experts that he interviews on the Podcast.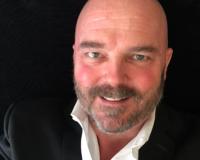 Author:
Jimmie Miller
Phone:
208-867-4020
Dated:
September 28th 2015
Views:
643
About Jimmie: With 25 years of experience in both Commercial and Residential sales and ownership experience, I wil...