Why You Should Buy A Home In The Winter
Steven Young
National Broker Connect
208-340-6268
kaizensteven@gmail.com
This time of year can be a little challenging for buying or selling your home. Most people are shopping for X Boxes and decking their own halls with holly, not looking for new halls. However, there can be some great reasons to buy in December.
Rates are low right now - helping you keep your payments in a comfortable range to get more house for your money. My last post I wrote about some advantages to not saving that huge down payment. This is very similar in that the longer you wait into the Spring and Summer the more likely interest rates will be going up, causing your payment to go up.

Less competition - During the late Spring and Summer months, it is very common to have homes sold in less than a week, some even in just a couple of days, and with multiple offers that quite often end up over the original asking price. During the winter, this is not as common as people are often distracted by other purchases as we mentioned.

Less competition means lower prices? Perhaps. But what it probably does mean is that the sellers are more willing to work with a buyer than they would be in the Spring and Summer. If your home is for sale right now and you are only getting a couple of buyers looking at it, you might be more inclined to work with a buyer that is offering a less than asking price whereas in the Spring and Summer, the seller might figure they can wait a little longer.
There you have it! Three great reasons to get out there and buy a new home for the holidays. The kids may not be as excited about their new room as they would be an Xbox, but momma will be very excited about that new kitchen. And we all know, if momma is happy, everyone is happy!
ABOUT THE AUTHOR: Steven Young
In addition to operating Meridian Advice Givers, where he seeks out and interviews Meridian's brightest minds. Business owners. Entrepreneurs and community leaders. Steven operates a successful real estate business where he shows homeowners how to extract up to $30,000 or more of additional profit, through what he calls "The Warren Buffett Approach To Sell Real Estate," the title of his latest book. Steven is also a leader in the Meridian business community, and co-founded ENG Meridian chapter (Entrepreneurs Networking Group™)  — an exclusive group of ambitious business owners, sales professionals and entrepreneurs, focused on three pillars of impact: Philanthropy. Business. And Growth.

To connect with Steven directly regarding "The Warren Buffett Approach to Sell Real Estate", the Teacher Only Program™, Bicycles for Humanity or other matters, including; ENG: Entrepreneurs Networking Group™—an exclusive group for ambitious entrepreneurs he helped co-found—email is preferred, and yes, Steven answers every email personally in 24-48 hours: Steven@FreeBooksforCharities.com. You can also reach him by cell at 208-340-6268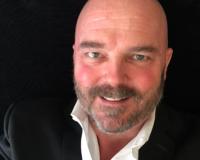 Author:
Jimmie Miller
Phone:
208-867-4020
Dated:
December 2nd 2015
Views:
1,271
About Jimmie: With 25 years of experience in both Commercial and Residential sales and ownership experience, I wil...