Should I Wait To Put Down A Bigger Down Payment
I have heard from some buyers that their parents, friends, neighbors, media and even some mortgage professionals advocate waiting to buy a house until you have 20% for a down payment. The reason for this is to save on the Primary Mortgage Insurance (PMI). While this can make sense in markets that are depreciating, where perhaps waiting to buy a house might be smarter to do anyway, in an appreciating market it is not usually a good idea.
In a recent article by Freddie Mac, they detailed what it might look like if you compared a 5% down payment to a 20% down payment on a $200,000 house.
As shown here, your payment would be $232.75 less per month by putting the 20% down. So the question is, does this make sense? Of course, saving money almost always makes sense, and to avoid paying something like PMI is a good thing. But, it would take almost 11 years of payments until you broke even on the difference between the additional $30,000 down and the $235.75 per month.
Perhaps more important, is what about appreciation? According to CoreLogic, a company that specializes in analyzing real estate trends, residential homes appreciated by 6.3 from May 2014 to May 2015 (this is a national statistic. Treasure Valley numbers are actually even better than this). Additionally, they expect homes to appreciate 5.1% over the next 12 months.

This means that your $200,000 house will be worth $210,200 in 12 months.
What do all these numbers mean? I know, you probably weren't expecting to have to do math while reading a blog about real estate. This is what it all comes down to.
Let's say it takes you just 12 months to save that extra 15% down payment - from 5% to 20%.
If you were to buy the house today, your payment would be $1,043.45 - $232.75 more because you are paying PMI.
But! Your home would have appreciated by $10,200.
FInal bit of math - I promise. $232.75 x 12 months is $2,793. So you paid $2,793 more in payments, but you earned $10,200 in appreciation - giving you a net difference of $7,407.
You made $7,407 by purchasing the home today, instead of 12 months from now.
True, you have to pay PMI, but you get to own your own home, and enjoy the benefits of the appreciation. The best part is - when your home has appreciated by 20% - or you pay down your mortgage enough that the loan amount is 80% or less of the value of the home, you can request the bank remove the PMI anyway. So saving - and waiting - is not only a bad financial decision - it turns out it isn't even necessary.
Now, how about we help you get that house you have been looking at? I am here to help!
ABOUT THE AUTHOR: Steven Young
In addition to operating Meridian Advice Givers, where he seeks out and interviews Meridian's brightest minds. Business owners. Entrepreneurs and community leaders. Steven operates a successful real estate business where he shows homeowners how to extract up to $30,000 or more of additional profit, through what he calls "The Warren Buffett Approach To Sell Real Estate," the title of his latest book. Steven is also a leader in the Meridian business community, and co-founded ENG Meridian chapter (Entrepreneurs Networking Group™)  — an exclusive group of ambitious business owners, sales professionals and entrepreneurs, focused on three pillars of impact: Philanthropy. Business. And Growth.

To connect with Steven directly regarding "The Warren Buffett Approach to Sell Real Estate", the Teacher Only Program™, Bicycles for Humanity or other matters, including; ENG: Entrepreneurs Networking Group™—an exclusive group for ambitious entrepreneurs he helped co-found—email is preferred, and yes, Steven answers every email personally in 24-48 hours: Steven@FreeBooksforCharities.com. His direct phone is typically reserved for clients of his real estate business, group members of ENG: Meridian branch, and to the local experts that he interviews on the Podcast.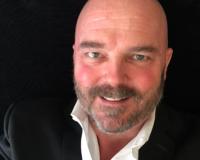 Author:
Jimmie Miller
Phone:
208-867-4020
Dated:
October 21st 2015
Views:
1,082
About Jimmie: With 25 years of experience in both Commercial and Residential sales and ownership experience, I wil...