Quality Picks In The Treasure Valley
Spring is the time to get things done! Whether you are moving to a new home or you want to improve the home you love (or maybe want to love), we put together a list of people that will come in handy. Get into the spring of things and spruce up your home!
Inspections
Blue Sky Inspections is a full service home inspection company that services the entire treasure valley. They bring a vast amount of education and experience to the table as well as many years of construction experience. The goal is to give customers the knowledge they need so that they are informed and feel comfortable with the purchased of their new home.
Blue Sky Inspections 208-615-4727
Moving

Our Boise movers begin by performing a complete needs assessment for your move, we then tailor make a move plan to fit your needs. Our team of moving professionals will arrive at your home ready to begin your stress-free move day. We will supply you with a simple move that will save you money.
All My Sons 208-515-3811
Concrete
Replacing old, cracked, chipped and spalling concrete when you can repair it. Concrete Armor of Boise specializes in concrete repair and decorative overlays. They can make your old ugly concrete look better than new for a fraction of the cost of tearing it out and replacing it. A company with a variety of products from spray overlays, acid and dye stains to epoxy floors.
Concrete Armor 208-353-6172
Blinds
When it comes to choosing blinds or draperies for your home, you're not just another customer. At Blind Appeal, the goal to get you in and out as quickly as possible. They create lasting relationships by giving you the ultimate service experience and help you find a custom look and feel for your home's window coverings. They go the extra mile and take time to get to know you and your home's needs.
Blind Appeal 208-888-1056
Furnishings
From conceptual design to the finishing touches, echelon's goal is to help streamline the creative experience. This team is committed to staying up-to-date on the latest trends available by attending market several times a year, while never losing the ability to integrate the classic mainstays and heirloom pieces. With virtually endless possibilities, they understand the value of helping you create a versatile space that's a perfect reflection of your unique personality.
Echelon Fine Home 208-906-0500
Siding

If you're looking to improve and update your exteriors or simply have a repair, look to the company that handles stone, stucco and siding. A versatile company with experienced masons, stucco applicators, and siders. Whether you're a builder who needs all three, or simply a homeowner in need of a repair, they will manage your project with care and quality.
Exterior Concepts 208-906-4419
Landscaping
LuckE13 Landscape Services is a full service landscape company with over 10 years of experience in all areas of landscape design and maintenance. Our work is backed by our guarantee of quality, efficiency and experience in every job we do. LuckE13 Landscape Services uses the best, top of the line equipment, making it the most efficient and cost effective way to get the job done. We are a small personal company that focuses on customer relations and satisfaction is our priority. We love working hard and going beyond customer expectations.
LuckE13 Landscape Services 208-562-8813
Décor

Each product found at Impact Imports has some sort of backstory, and are typically recycled or refurnished. This is a huge difference from the factory beginnings of so many of today's corporate products. In Impact Import showrooms, you can find a vast assortment of items: dining tables made from boat wood, old Indonesian buildings, stone slab counter tops, and even handcrafted jewelry, to name just a few of the items available.
Impact Imports 208-368-0300
Insulation
Rooted in the Treasure Valley since 1951, G&G Insulation has the knowledge, experience and expertise to meet the insulation needs of Western Idaho. They insist on quality when it comes to their products and the people installing them to offer the best in overall satisfaction to customers. G&G Insulation fully covers the region with certified comprehensive insulation, air sealing, radiant barrier and fire-stopping services.
G & G Insulation 208-377-8781
Heating & Cooling
Small family owned and operated business. With low overhead, the reduced savings is passed onto the client. The techs have over 33 years combined experience, and provide same day service in most cases. Their serves include energy audits, fireplaces, gas leak repairs, and heating and cooling.
Dave's Heating & Air 208-484-2907
Remodel
Whether it's time for a minor facelift or a total redesign, Going Green Remodeling can help! By working with an experienced contractor you can increase the value and comfort of your home easily. Jeff Martin and his team at Going Green have been doing business in the Treasure Valley since 2001. They offer free consultation and a 100% satisfaction guarantee.
Going Green Construction 208-941-9940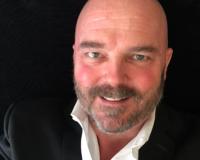 Author:
Jimmie Miller
Phone:
208-867-4020
Dated:
March 25th 2016
Views:
404
About Jimmie: With 25 years of experience in both Commercial and Residential sales and ownership experience, I wil...