Preparing Early For Tax Time
Hello everyone, here's a great article from Linda Crosby over at Eagle Home Mortgage;
Ah, tax time. Some people dread it; but many who understand the tax breaks available — especially those for homeowners — have no problem with April 15. (Actually, this year Tax Day is April 18 for most of the country, while taxpayers in Maine and Massachusetts will have until Tuesday, April 19 to file.)
While we are not a tax firm, and you should always consult your tax advisor to get the specific guidance that applies to your personal situation, we do have some information that may be of value as Tax Day inches nearer.
Mortgage-specific Documents
These are the basic documents you'll need to bring to your tax preparer in order to maximize your homeowner benefits.
Mortgage Interest Statement, Form 1098 —your lender sends this at the end of the year

HUD-1 Settlement Statement — if you bought or sold a home before October 1, 2015

Loan Estimate and Closing Disclosure (TRID) documents — if you bought or sold a home after October 1, 2015; these documents replaced the HUD-1 this year

Publication 936, Home Mortgage Interest Deduction — from the IRS

Schedule A — part of your filing workbook
Ways to File
According to the IRS, "more than four out of five returns are expected to be filed electronically." Most of those returns receive their refunds through direct deposit. Here are your filing choices, from the IRS website:
E-file — the fastest and most secure way to file; choose direct deposit for your refund and you could get your money back in less than 21 days

Free File program — if you earn less than $62,000, you may be able to access free name-brand software to file your taxes at IRS.gov, including H&R Block and Jackson Hewitt

Hard copy filing — you always have the option to complete the tax workbook by hand and mail it in; workbooks are generally available at most post offices and libraries, by downloading them from IRS.gov, from Taxpayer Assistant Centers, or by calling 1-800-TAX-FORM to order forms sent to you by mail
Rules and Deductions
Good news for homeowners: not much has changed this year in regards to tax-deductible expenses. A few other deductions that have changed — but not by much — include Affordable Care Act penalties; the Earned Income Credit maximum; and Health Savings Account contributions for families.
Private Mortgage Insurance (PMI) — this deductible expense was renewed in December; there's no way to know if it will still exist for next year's filing

Mortgage interest payments — yes, still deductible, and for second mortgages, refinances, and HELOCs too

Profit from the sale of your home — up to $250,000 for individuals or $500,000 for married couples may be excluded, with certain restrictions

Forgiven mortgage debt — if you sold your home for less than what you owed (short sale) or went into foreclosure, you can still exclude the forgiven debt from your income

Home Office Deduction — this has been simplified for 2015

Discount points — if you bought or refinanced in 2015

Property taxes — restrictions apply

Home improvements — certain types are tax-deductible
Speaking of mortgage deductions, have you considered using your tax return toward a down payment on a new residence? By taking your return and putting it toward a new home, you can make purchasing the home you want faster and easier! Let's talk about making your home a benefit during tax time. Contact me today to learn more!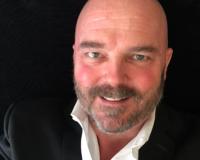 Author:
Jimmie Miller
Phone:
208-867-4020
Dated:
February 20th 2016
Views:
261
About Jimmie: With 25 years of experience in both Commercial and Residential sales and ownership experience, I wil...