Planning Your Edible Garden
How to Plan Your Edible Garden
Plan before you plant to ensure that your fruits and vegetables have a chance to thrive
Whether you're starting a new garden or returning to a well-established one, planning is essential for a successful and fun experience. To give your garden the best chance to thrive, take time to get organized at the beginning of your growing season.

Siting your garden. If you're building new raised beds or using planter boxes that can be moved, make sure that your vegetable garden is in the right place. Specifically, make sure that it gets plenty of light. What direction does your garden face? In the Northern Hemisphere, south-facing yards and balconies get the most light, while north-facing gardens will almost always be shaded by comparison. West-facing gardens will get intense afternoon light, which can in some cases be hard on tender greens like lettuce. Gardens with mostly eastern exposure will get soft morning light, which may not necessarily be bright enough to grow sun lovers like tomatoes. Take a look, too, for buildings, trees and other structures that could block light by creating shadows.

If you live in a sunny climate, getting enough light may not be a big deal. In fact, some afternoon shade can be a big advantage in places with hot summers. If you're in a rainier environment, such as the Pacific Northwest, getting adequate light can be a challenge. You may want to locate your vegetable garden in the sunniest spot, even if that's your front yard.

If you can't move your garden, work with what you have and choose your crops accordingly. Most salad greens, like spinach and lettuce, will grow happily inpartial shade but can really suffer under hot sun. Good soil can help compensate for a less than perfectly located garden.

Slope can also affect how you site your garden. Is your space mostly flat or does it have a variety of heights? In dry climates, take advantage of slope by planting in a low-lying area, which can better retain water. In a wet or shaded environment, planting on a south-facing slope, or in a raised area, can help increase drainage and sun exposure. Keep in mind that raised beds should always be level.

Determining your goals and capacity. Just because you have an entire backyard at your disposal doesn't mean you should plant your whole yard right away. Gardening can be a lot of work, and you don't want to get discouraged and abandon the whole project. If you're new to gardening, hold back and start small. If things go well, you can always expand next year.

Take your lifestyle into consideration. If you like to travel, have a busy schedule without much free time or are planning home renovations in the next year, consider building a smaller, less permanent container garden. An irrigation system with timers is a worthwhile investment if you don't think you'll be able to water your garden regularly.

Determine a goal for your garden and use it as a guiding principle. Your goal may be to have lots of fresh herbs available right outside your kitchen window, to provide a full plate of produce for your family or to teach your children where food comes from. Each of these goals will result in a different garden plan.

Getting practical. Ask yourself what items need to be built, purchased or designed for your space and make the appropriate arrangements to get the work done.

If you're starting a new garden or redesigning an existing one, your to-do list will likely involve building raised beds or obtaining containers, testing your existing soil for contaminants such as heavy metals and ordering a delivery of high-quality topsoil or potting mix.

Even if you've been growing in the same space year after year, take a moment to determine what maintenance is needed at this time. There's a good chance that you'll need to add compost (either homemade or purchased from a reputable supplier) to refresh tired soil and repair damaged structures.

Ask yourself what you can add that will take your garden to the next level. Trellises, row covers, cold frames, greenhouses and irrigation systems can make a huge difference when it comes to how much food you can grow.

Choosing what to plant. Once you have a sense of your goals and capacity, it's time to choose your plants. Need help deciding? Here are eight surefire vegetables and herbsthat work well for nearly any garden, even if you're a beginner.

Deciding where your plants are going, and when they'll be planted, is where the true artistry and challenge of gardening comes in. Keep your plan simple. Allocate a space for each of your crops, taking into consideration that some plants, like salad greens, need very little room, while others, like pumpkins, can get enormous. If you're growing in raised beds, consider dividing each bed into tidy sections using string and nails, a method known as square-foot gardening. This technique is especially helpful with salad greens, which do best when planted in small amounts every week or two.

Keep in mind that it's best to avoid planting the same crop (or a close relative) in the same place year after year. Rotating crops helps prevent soil-borne plant diseases and nutrient deficiencies.

It's all too easy to get excited about a garden early in the year, only to abandon it weeks later when the work becomes overwhelming. By doing some advance planning, you'll give your garden the best opportunity to thrive.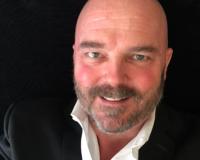 Author:
Jimmie Miller
Phone:
208-867-4020
Dated:
March 3rd 2016
Views:
321
About Jimmie: With 25 years of experience in both Commercial and Residential sales and ownership experience, I wil...