Oct 13 2016 12884 1
Good Afternoon everyone,
I have never thought I would be one to blog but I have so much to say about Real Estate and the Market I decided this is the best way for you to see it.
This is all a trial for me. I hope to keep pumping out information on this blog weekly. If you need information and I am not addressing what you have questions about please feel free to contact me.
So there is lots of talk over the up coming election and what is going to happen to the Real Estate market. Well here is my opinion. Interest rates are going to go up. I know you are all thinking NO I don't want that to happen. We want them to go down. You are thinking that you should wait to buy when the rate is lower. Its not going to go lower. Feel happy it is as low as it is. Think about when you were a kid. I speaking the you millennium's. Your parents were happy to have an interest rate at 10% or lower. That seems out rages for sure. That is where it was at one time. Just ask someone that is from the age 60 to 80 they will tell you. I remember getting my first mortgage about 11 years ago and my parents were in shock that I got 5.82% and I was thrilled I got it that low.
So when I tell you its going to go up. Its going up like a point. Which is still killer good deal. If you are worried about it don't wait. Start buying now. There is some great reasons to buy in fall.
1. Interest rate are low and going to be going up.
2. Prices of homes are lower.
3. There are less buyers out there. Less likely to end up in multiple offer situation.
4. Home sellers are usually in a situation that they have to sell. Which means NEGOTIATIONS!
5. Tax credit for this years taxes.
I could go on for days. I just want to help you get into a great home and stop throwing your money away to landlords. Or get your dream home.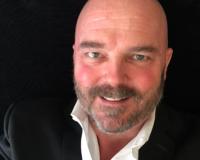 Author:
Jimmie Miller
Phone:
208-867-4020
Dated:
October 13th 2016
Views:
848
About Jimmie: With 25 years of experience in both Commercial and Residential sales and ownership experience, I wil...