Introducing Steven Young
Hi there,
As a first post, I thought I would give a quick introduction to myself and who I am. I fully believe that you should do business only with people that you know, like and trust. And how are you going to know, like and trust me if you don't know who I am?
Sure, I could write about real estate all day long. But honestly, there isn't a whole lot I could say about real estate that the other 5 million real estate professionals in this country couldn't - or haven't - already said.
But don't fear, I will write about real estate topics as well. It may not be new material that you have never heard before. But, it will be coming from my voice. And I believe that is important. So, I promise you, my blog posts will not be some generic information posted from the internet by some professional service that I pay $19.95 a month for. And yes, those do exist.
So with that said, who am I?
First and foremost, I am a family man. I love my wife and girls with all my heart and everything I do is for them. I love traveling with them, like this last year when we went to Yellowstone. I wrote about that experience on my www.StevenTheRealtor.com blog here. Or, just enjoying everything that Boise has to offer, like the Spirit of Boise Balloon Classic.
As a constant entrepreneur, I am always trying to find ways to bring more value to my customer. There are over 3,000 Realtors in the Treasure Valley. Why would you use me? First, I wrote a book for sellers called The Warren Buffett Aproach To Sell Real Estate. You can get a free copy here. In the book I talk about how you can avoid real estate greed and make up to an additional $30,000 in profit when selling your house. I look at different approaches that most real estate agents are not using to increase the sales price of your home by using a value-based approach rather than the more common price-driven approach - in other words basing the value of your house on what your neighbor just sold theirs for.
Now I am hard at work on my next book for buyers, so stay tuned for that one!
I am also the creator and host of the Meridian Advice Givers blog and podcast. There we interview local business owners, experts and community leaders, to get to know them, learn from them and understand why or what they are doing. Again, I believe getting to know someone at a deeper level than just simply a person selling a product.
I pride myself of being philanthropic and have even started my own charity in Idaho called Bicycles for Humanity. We provide transportation to those less advantaged in developing countries. It is a great cause and truly making a difference in the world.
That's just a little about me. You can also download my podcast on itunes or stitcher where the first couple episodes I talk more about me and my philosophy of buying and selling real estate. I think you will enjoy them.
Steven
208-340-6268
steven@steventherealtor.com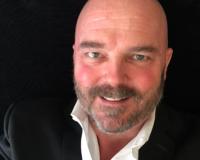 Author:
Jimmie Miller
Phone:
208-867-4020
Dated:
September 23rd 2015
Views:
494
About Jimmie: With 25 years of experience in both Commercial and Residential sales and ownership experience, I wil...