Idaho By Regions
Idaho is amazing! I wouldn't want to live anywhere else. Did you know?
1. The state of Idaho was named after the Indian word 'ídaahę́' (meaning "the Land of many Waters").
2. Idaho is called the "Gem State", because nearly every known type of gemstone has been found in the state of Idaho. More than 72 different precious and semi-precious gemstones are mined from Idaho.
3. Idaho is one of only two places in the world where star garnets can be found in any significant quantities (India is the other).
4. Idaho's Capitol Building is the only one in the United States heated by geothermal water. The hot water is tapped and pumped from a source 3,000 feet underground.
5. Idaho is famous for potatoes, producing about one-third of the potatoes grown in the United States. The first potato in America was planted in New Hampshire, in 1719. Henry Harmon Spalding brought the potato to Lapwai, Idaho, in 1836, to help the Nez Perce tribe grow their own food.
6. At 7,993 feet deep, Hells Canyon in western Idaho is the deepest river gorge in North America. (Grand Canyon of Arizona is only about 6,000 feet deep).
7. Idaho's state seal is the only one in the U.S. designed by a woman. In 1890, Emma Edwards Green submitted the design for the State Seal competition sponsored by the First Legislature for the State of Idaho. On May 5, 1891, Edwards was awarded $100 by Governor N. B. Willey for her design of the state Great Seal, which depicts a miner, a woman and various natural resources of Idaho. Bron in in Stockton, California, Emma Edwards Green was the daughter of former Missouri Governor John Cummins Edwards.
8. SodaSprings, Idaho is home to the 'Soda Springs Geyser', the only captive geyser in the United States. On November 30, 1937, a well drilling operation while attempting to build a natural hot springs swimming pool was unintentionally released Soda Springs's famous captive geyser, which surprised everyone by shooting 100 feet into the air. It has been capped and a timer activates it once every hour. The water it shoors up is about 72 degrees Fahrenheit.
8. Sacagawea, the Shoshone woman who accompanied the Lewis and Clark Expedition as an interpreter and guide during their exploration of the Western United States, was born near present-day Salmon, Idaho.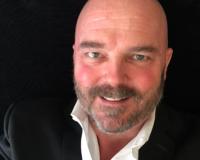 Author:
Jimmie Miller
Phone:
208-867-4020
Dated:
April 27th 2016
Views:
564
About Jimmie: With 25 years of experience in both Commercial and Residential sales and ownership experience, I wil...