Greater Technology Use In The Home Buying Process
WASHINGTON (September 17, 2015)-Even though more consumers are using the internet as a too during their home search, buyers are increasingly utilizing the knowledge and expertise of a real estate agent, according to the National Association of Realtors® Real Estate in a Digital Age report.
Consumers are able to do more home buying research online and are able to be more connected during the home search process more then ever before. But research proves consumers are still seeing the value a Realtor brings to the transaction. While consumers have more technological tool available at their fingertips, Realtors are now more than ever a part of the home buying and selling equation. 88 percent of buyers in 2014 purchases their home with assistance from a real estate agent.

While not all consumers use the internet in their home search, a growing number are first finding their future home online. 43 percent of buyers found the home they ended up purchasing on the web. The Real Estate in a Digital Age report also found greater technology use by Realtors and real estate firms to better meet the needs of clients. The large majority of realtors prefer to communicate with their clients via email and text messages.
Social media is extremely popular with Realtors. 70 percent of female realtors are active on social media compared to 58 percent of male realtors. Facebook and LinkedIn are most utilized by Realtors. Realtors that are active on social media do so for visibility and marketing.
Realtors and firms are adapting to technology in order to better work with and understand their clients. Although adapting to technology is an extremely difficult task. 46 percent of all real estate firms cite keeping up with technology as one of the biggest challenges they face over the next two years. Realtors will constantly strive to find ways to make the home buying and selling process easier and more accessible to their clients.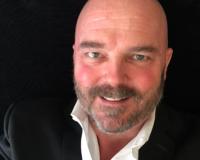 Author:
Jimmie Miller
Phone:
208-867-4020
Dated:
October 17th 2015
Views:
437
About Jimmie: With 25 years of experience in both Commercial and Residential sales and ownership experience, I wil...