Boise Greenbelt Homes For Sale
When you first move to a city, you can only get so much from the Internet or reading forums. I believe that you need to live in a place to really get an idea of where you want to buy. The Boise Greenbelt travels alongside the river and is 25 miles long! Here is a map of the Boise Greenbelt. Wouldn't it head right out of your house and be on the greenbelt without turning the ignition in your car? From floating or biking the greenbelt to just enjoying nature, there are a select few homes for sale that adjoin or are very close to the river and greenbelt access.
Below are a few of the search results that are generated automatically from a small portion of the greenbelt. Since it is such a well-planned and large area, we should speak about your specific area and home requirements so that I can help you find the perfect home for you. During our initial conversation, we can talk about what kind of home you're looking for. We can discuss the best area of town for you and decide if you want to be exactly adjacent to the Greenbelt or if you would want to be within walking or biking distance. There are some spectacular communities and neighborhoods in ever price range.
Click here for all the results
If you're an avid biker, then living near the Greenbelt makes so much sense. Whether you work downtown Boise or from home, the greenbelt is a great alternative to driving a car. You can't get more convenient than to walk out your front door and start riding. No loading bikes into cars or onto racks. Simply get on and ride. And because Boise has a great climate, you can enjoy riding most months here.
Commute to Downtown Boise on a bike? No problem. Get onto the Greenbelt and head SE and you'll be there in no time. You don't have to wait for a "bike to work" day since it is so easy to bike to work most days. Get your exercise and commute done at the same time.
My wife, Kelli, likes an area just NW of Glenwood and SE of Eagle Road. It is in Garden City and has several small, river fed lakes along with the access to the greenbelt. Currently homes are prices from the $260s and up to over $600k in that area and if she has her way, we'll live there in the next 12-18 months. Contact me for a personalized search and help finding and buying your Boise Greenbelt home.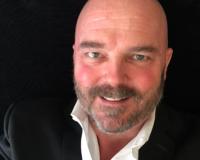 Author:
Jimmie Miller
Phone:
208-867-4020
Dated:
April 11th 2016
Views:
362
About Jimmie: With 25 years of experience in both Commercial and Residential sales and ownership experience, I wil...